In our practice, the know-how of experienced specialists is combined with the latest diagnostic technology in a sympathetic way. Because despite all the equipment, our focus is on people, i.e. our patients. With our professional competence and a lot of empathy, we contribute to the optimal treatment of our patients.

Whether German, English, Spanish, Turkish or Arabic - our team speaks many languages and welcomes you too!
Opening hours
Mon-Thu 08:00–16:00
Fri 08:00–14:00
Make an appointment
The quickest way is via Doctolib.
click here
Locations
Paul-Gerhardt-Stift
Müllerstraße 56-58
13349 Berlin
Bundeswehrkrankenhaus Nuklearmedizin
Scharnhorststr. 13
10115 Berlin
Contact
Please contact us by This email address is being protected from spambots. You need JavaScript enabled to view it.. We will call you back as soon as possible.
Our reachability
The best way to reach us is between 12:00 and 2:00 p.m. by phone on 030 4548850, otherwise we are unfortunately only available to a limited extent.
Please use Doctolib to book appointments or send us an This email address is being protected from spambots. You need JavaScript enabled to view it. if you have any questions. We will get back to you as soon as possible. Please include your telephone number if you would like us to call you back. Thank you very much!
Thyroid Centre
Your thyroid in the best hands:
Our thyroid specialist practice
holistic consultation
reliable diagnosis
medicinal therapy
scar-free surgery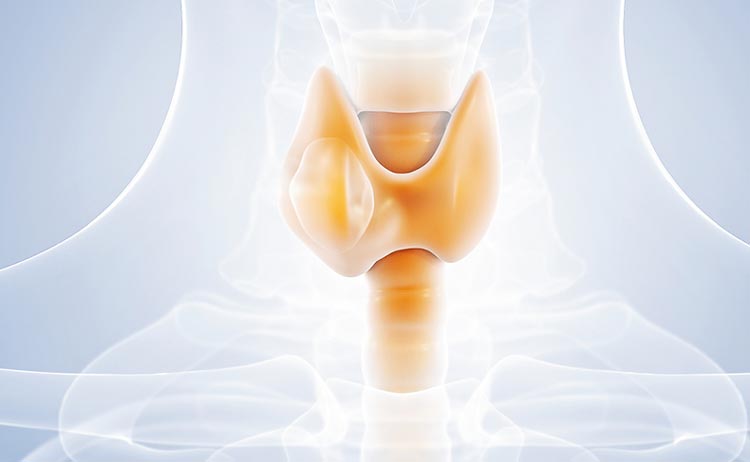 Nuclear Medicine
Your health in focus:
Our nuclear medicine practice
Thyroid scintigraphy
Parathyroid scintigraphy
Bone scintigraphy
Myocardial scintigraphy
Doctors with experience
MD
Dr. Christian Çelebi-Hoffmann
Specialist in radiology and
Nuclear medicine
Vita
MD
Dr. Johannes-Paul Richter
Specialist in radiology and nuclear medicine
Medical physics expert
Vita
MD, FEBNM
Dr. Sven Herbert Walter
Specialist in radiology and nuclear medicine
PRIMENOSTICS - Medical Consultant
Vita
Dr. med.
Christian Çelebi-Hoffmann
Specialist in radiology and nuclear medicine
1994
Medical approbation
1994-1996
Residency at the FU Berlin - Steglitz
1996-2001
Employee of the Radiology Department of the FU Berlin - Steglitz (Charité CBF)
2001-2006
Staff member of the Nuclear Medicine Department of the FU Berlin - Steglitz (Charité CBF)
2004
Specialist examination in diagnostic radiology
2005
Doctorate at the FU Berlin
2006
Specialist examination in nuclear medicine
2007-2013
Staff member in nuclear medicine practice
2013-2016
Head of MVZ Nuclear Medicine Charité CCM
2016-2019
Staff member in nuclear medicine practice
Seit 01.07.2019
Owner of the MVZ AnthroNUK
Memberships
German Society for Radiology
German Society for Nuclear Medicine
Berlin-Brandenburg Society for Nuclear Medicine
Berlin-Brandenburg Society for Radiology
Dr. med. Dipl.-Phys.
Johannes-Paul Richter
Specialist in radiology, specialist in nuclear medicine and medical physics expert
2005
Degree in physics (TU Berlin)
2008
Licence to practise medicine (Charité Berlin)
2009-2014
Staff member of the radiology department
2014
Specialist examination in radiology
2014
Doctorate at the University of Tübingen
2014-2018
Staff member in nuclear medicine
2018
Specialist examination in nuclear medicine
2019
Qualification as medical physics expert
seit 01.07.2019
Medical director and owner of the MVZ AnthroNUK
Memberships
German Physical Society
German Society for Radiology
German Society for Nuclear Medicine
Berlin-Brandenburg Society for Nuclear Medicine
Berlin-Brandenburg Society for Radiology
MD, FEBNM (Fellow oft the European Board of Nuclear Medicine)
Sven Herbert Walter
Specialist in radiology and nuclear medicine
1993-2010
Medical officer career in the German Armed Forces
2001
Licence to practise
2001-2002
Medical Internship (German Armed Forces Hospital, Berlin) / Radiology, neurology and psychiatry
2003-2007
Various assignments as medical officer (troop doctor, KFOR deployment, general staff in the medical office, radiology at the Air Force Medical Institute)
2005
Doctorate at the University of Erlangen-Nuremberg
2007
Medical quality management
2008-2012
Staff member in radiology and nuclear medicine
2012
Specialist examinations in nuclear medicine and radiology
2013
European Fellowship in Nuclear Medicine (FEBNM)
2012-2015
Staff radiology and nuclear medicine in clinic and practices
2015-2020
Head Physician Radiology and Nuclear Medicine at the Proton Therapy Centre in Munich
2020-2021
Head of Nuclear Medicine at German Armed Forces Hospital Berlin
Seit 04/2021
Founder and owner of the private practice PRIMENOSTICS
Medical Consultant in cooperation with AnthroNUK
Memberships
German Society for Radiology
German Society for Nuclear Medicine
European Association of Nuclear Medicine
European Society of Head and Neck Radiology
European Society of Musculoskeletal Radiology
European Society of Oncologic Imaging
European Society of Radiology